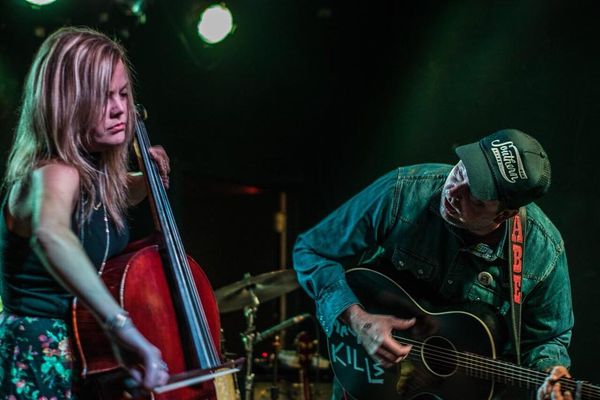 What a tour!!! 
I am thankful for every single friend, fan, and family member that has supported me in this pursuit of my dream. 
When I started playing the songs I wrote for people 2.5 yrs ago, I would have never expected to have been where I currently am in my career. 
I heard Lucinda Williams say in an interview that every artist that really wants it, gets it. I want it like nothing else. 
Thanks to my wife, Catherine Elizabeth Partridge, who keeps the home fires burning while I am away, keeping children, answering emails, promoting my shows, etc...... 
Thanks to Chad Edwards, Michelle Roche, Karen Payne-McKenzie, Anna Kline, John M Looney, Tyrus Mullins, and Tony Harrah for opening yr homes to us. You guys are the best! 
Thanks to every venue that hosted us! 
Thanks to Courtney Blackwell, who makes my songs sound beautiful. She is the consumate professional. She is truly the greatest folk cellist in the world. 
I am rounding off the month of July with three shows I hope you can attend. 
Abe Partridge LIVE at The Mary C. O'Keefe Cultural Center of Arts and Education 
In Ocean Springs MS onThursday July 19th 
At the The Bluebird Cafe in Nashville on July 21 
And at the Mobile Public Library, Bernheim Hall in Mobile, AL on July 24th 
Photo cred: Alexis Faye